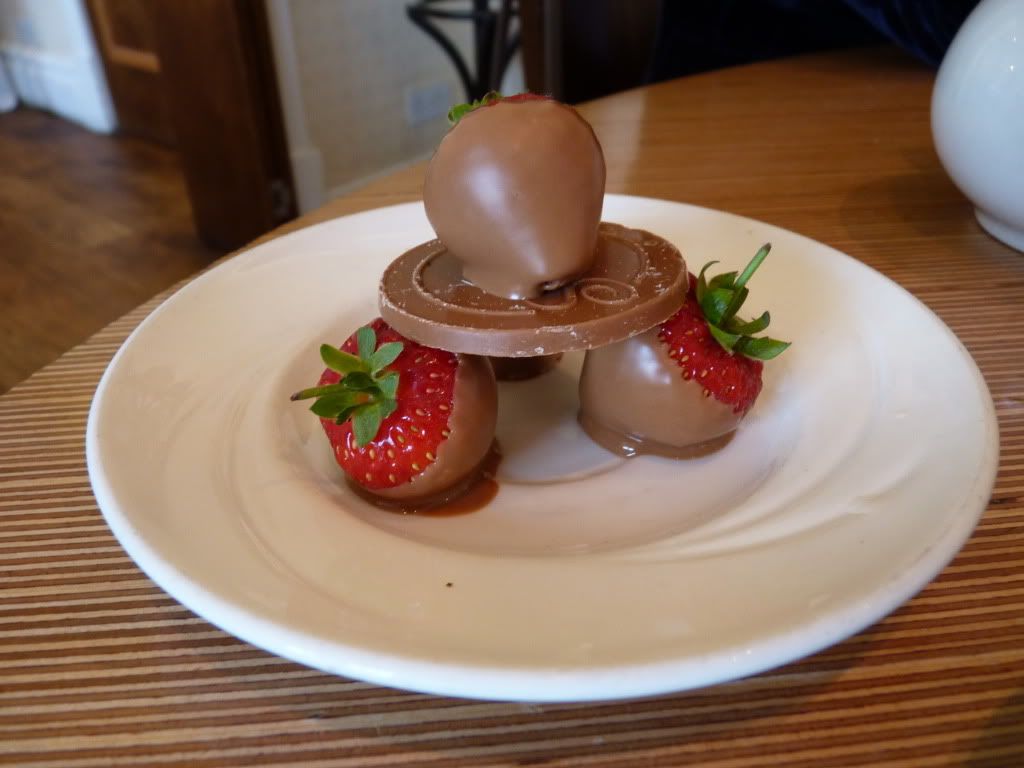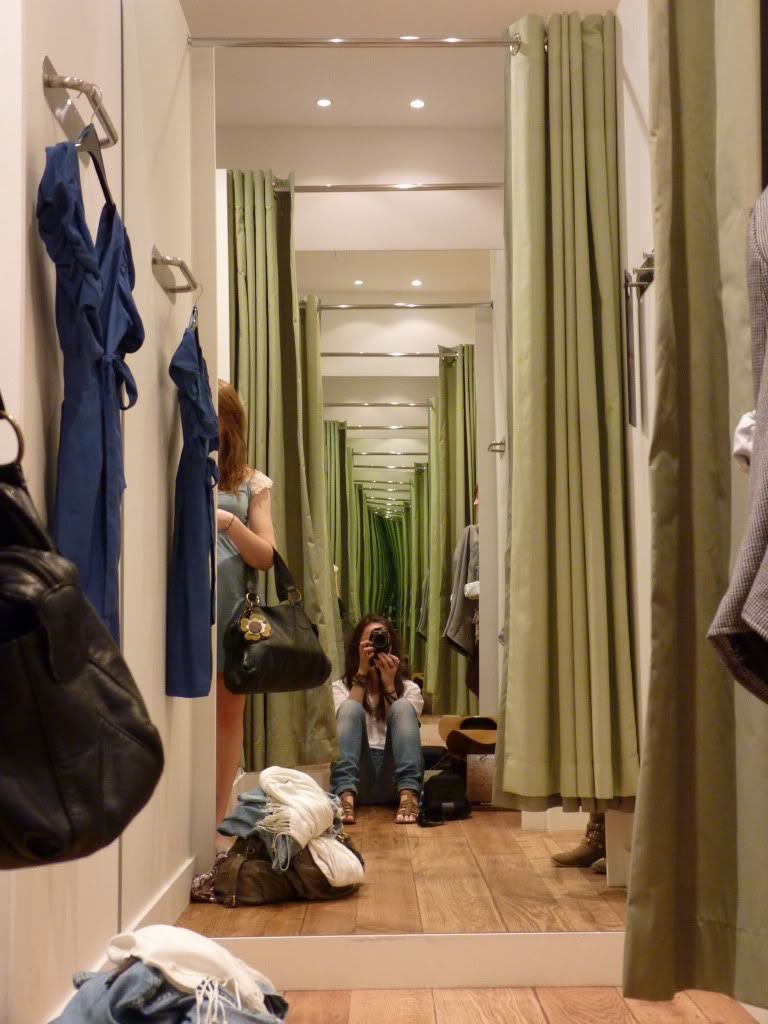 Went to the Slattery's today for brunch with the girls. If you haven't heard of Slattery's, it's a gorgeous chocolateir and patisserie... they do the most amazing cakes! I stupidly didn't get any photos of the shop itself, but I got a couple of the food that we had... The third photo is my friend Crystal, who has mushrooms on toast. I mean, really Crystal?!
She also has funny bandy arms :)
The last photo is just one of me sat in the new Topshop Manchester changing rooms. Despite it being horribly hot and humid (so much so I would rather have just not put my jeans back on ;)) I'm so much happier with the new curtains, seeing as they actually cover the whole entrance, unlike the others. Which frankly, were crap.
What I tried on. I really want some leather shorts - however, when I typed 'leather shorts' into ebay, I got things completely different to what I hoped! I'm not big on tight and short - with a £40 price tag at that! I love the brown swing coat and the bottle green peter pan dress in the last photo.
I'm going to Dublin tomorrow! For three days, with the boyfriend. I have to be up at five tomorrow morning, it isn't going to be pretty. I'm awful at packing, so I always do it last minute - I hate having to decide what to wear in advance! So I've just thrown stuff I like into my suitcase in the hope I'll style it when I get there - here's what I'm taking: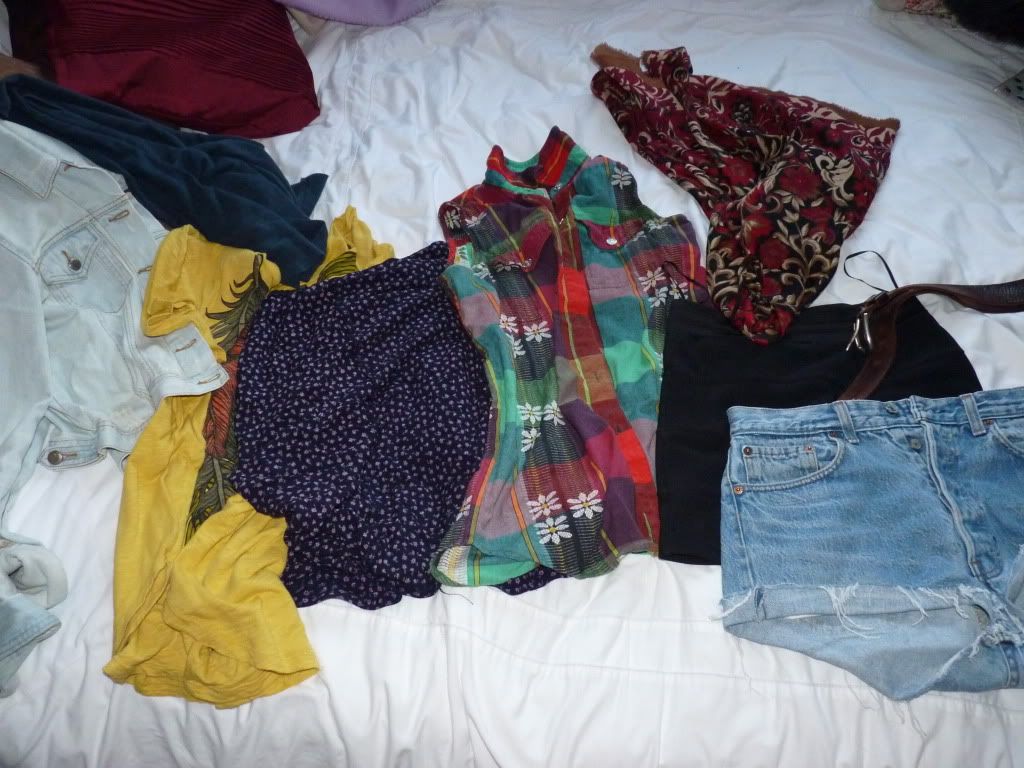 A close up of the crazy yellow smock thing which I don't wear nearly enough -
I'm taking quite a lot of different patterns which is odd for my normal basics-with-a-twist style, but it should be alright! I'll be back on Saturday so won't be able to post again til Sunday at the earliest. Have a good week!