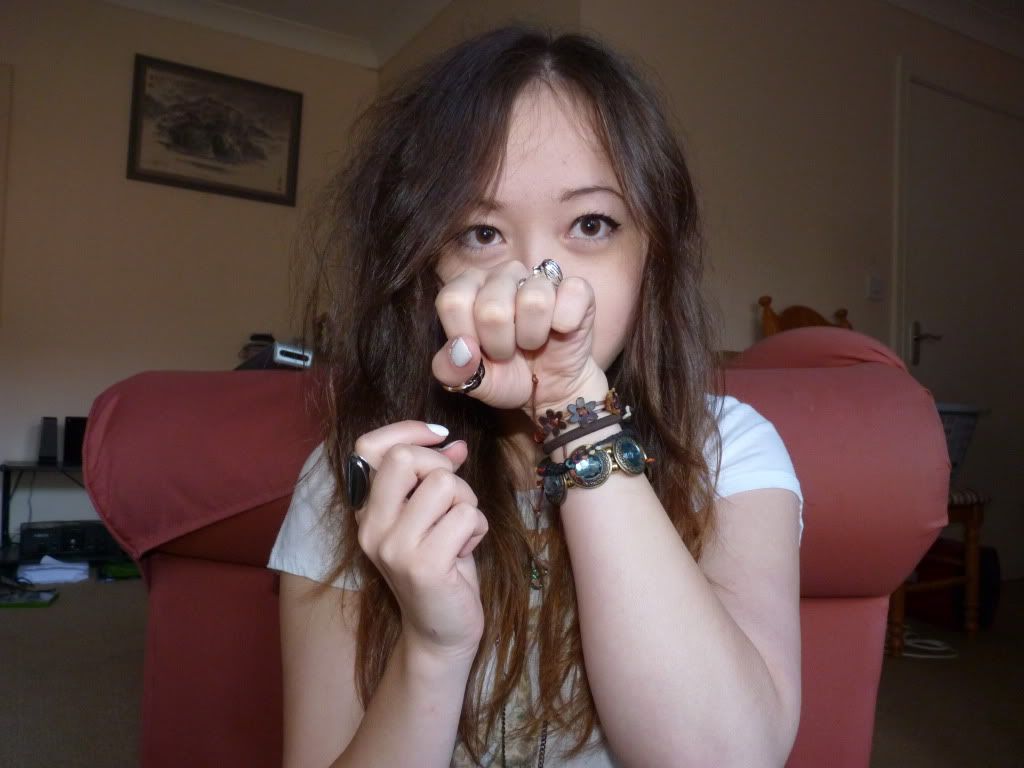 so last night i finally plucked up the courage to ombre my hair, and i'm so glad i did! i've never dyed my hair before and i was so nervous, sitting on my bathroom floor in a bin bag tentatively 'placing' the bleach on my hair (more like squirting it here there and everywhere, 'non-drip bottle' my arse). as you can see it hasn't gone really blonde, more strawberry blonde, but this was what i was expecting really seeing as my hair is quite dark to begin with.

i did it twice; after the first time i really liked it but it was slightly darker than this, and i also didn't go as far up so it looked a bit funny. second time round i was a lot more confident and thought i'd put lots more bleach on but it turns out i hadn't, so it hasn't gone as light as i had hoped!
i think it's a bit dip dye at the moment, because i have layers and didn't seperately bleach them it isn't quite the 'grown out' look but i might get sophie to touch it up for me when she comes home before i leave (bleaching my hair twice in two weeks, hair please don't hate me!)
but anyway, what do you think? everyone says it, but honestly it was so easy, so if you're considering doing it... well stop considering and just do it! if anyone has any questions i'd be happy to (try) and answer them :)
ps: if you look closely you can see the ear cuff i was talking about a while back in this post! i am so so happy with it!