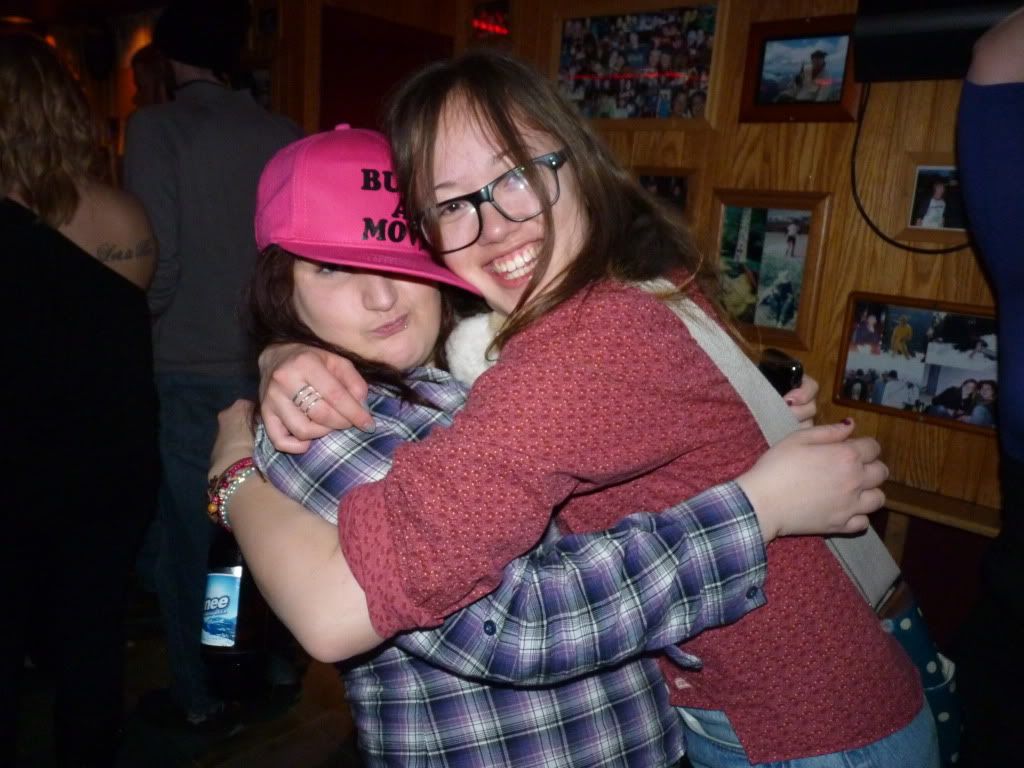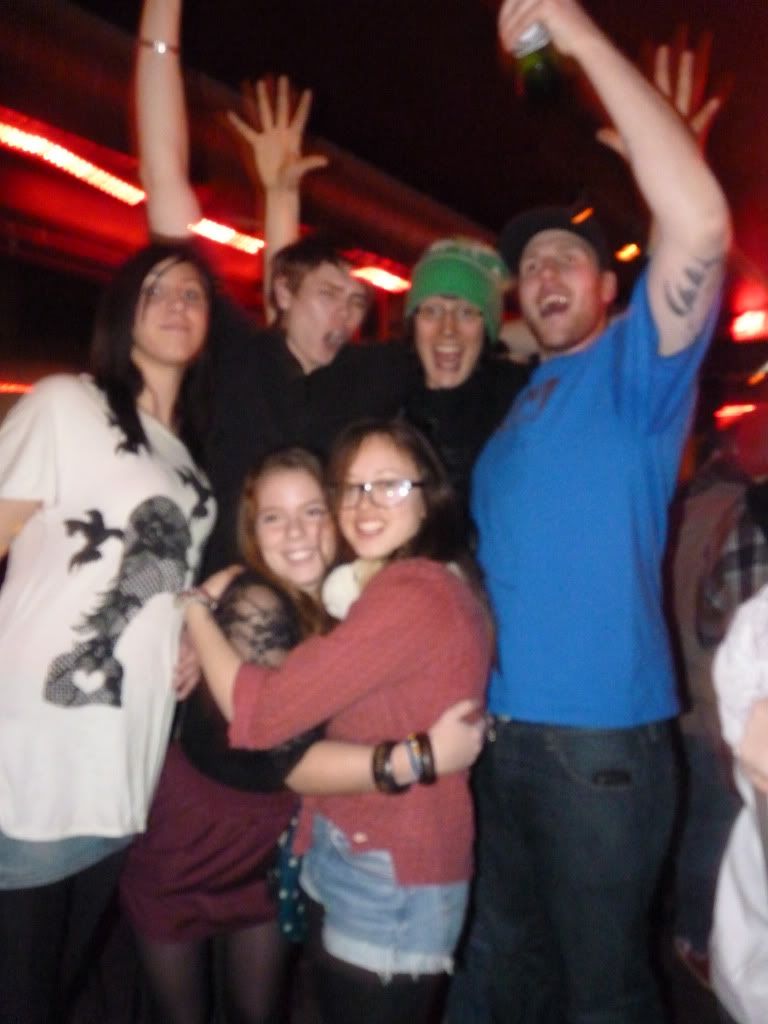 There is no church in Lake Louise. (to my knowledge, anyway...) However, everyone religiously attends the bar on Sunday nights, of which they often end up with much worshiping of the porcelain god. Hence, church night! Pretty much the best night of the week... these photos are from around three weeks ago, a night on which I was described as 'the drunkest girl at the bar' - always a great compliment to hear. (Yes Dad, I see you there shaking your head!)
This was Tarra's (Blonde girl in the second photo) last ever church night... She was supposed to be here 'til September but her Grandma got sick so she went home. It was my first Lake Louise goodbye, and my god I am not looking forward to May, as that's when everyone (including myself) starts to leave. I will probably talk more about this in a later post, but the idea of leaving this crazy bubble makes me so sad. The time has passed so quickly and it's so insane here that I thought by May I would be wanting to leave, but it's approaching soon and I can't imagine this life ending. I can't imagine not living with my wonderful housemates and living the BBSD lifestyle...
Although it happened a few nights ago, I must document it. I SAT IN A REAL IGLOO. Well, technically it was a 'quincy' as an igloo is made with blocks and this was more a massive pile of snow that'd been hollowed out. It was still fucking amazing though! Me and Crystal had decided that night to go party in Chucktown (coincidentally, at a 'tight and bright' themed party, interesting ice breaker) and happened to meet the bloke that made it. He operated CAT machinery stuff and the hill and one day just brought it home, made a massive pile of snow, and then hollowed it out. It was massive! It had fairy lights and sofas and a heater and everything... sitting there was just surreal. I really wish I had had my camera to be a good Asian and take photos. Oh well, I am definitely gonna be back there sometime soon anyway!
I AM SO TIRED. I've been working seven days in a row as I swapped my days off with Christel (she wanted to go to another ski hill in Golden with Mel for a few days)... It has been interesting. I opened sunday monday and today, and on Saturday night I went to bed (after igloo adventures) at four and on Sunday night (church night!) went to bed at three. And had to wake up at five. Brutal, but worth it. Another good thing came out of it too - for the first, and probably the last, time this season, both me Crystal and Jess have a day off together (tomorrow)! We were all so excited and we're definitely gunna make the most of it... We're planning to go cross country skiing, then hitch to banff, go to the hot springs and then out in town (: To a proper club, my god! We're gunna stay at the HI - it'll be nice to be back there again, so many good memories. Stoked! (:D)
soup over flowers anyday.